Für die Filterung wurden keine Ergebnisse gefunden!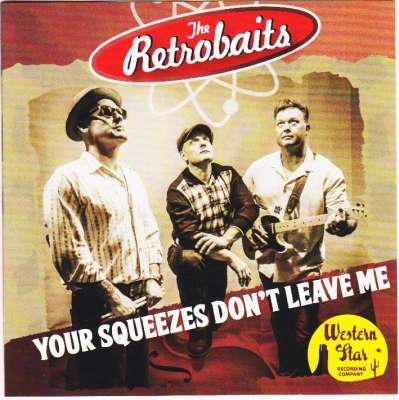 RETROBAITS - Your Squeezes Don't Leave Me CD
Classic Rock & Roll and Rockabilly from this U.K. trio! Tracks: 1. Your Squeezes Don't Leave Me 2. Old Father Time 3. I Tried, You Lied 4. Downward Spiral 5. Squeaky Clean 6. Sloppy Preserve 7. Guardian Angel Girl 8. Don't Be Long Gone...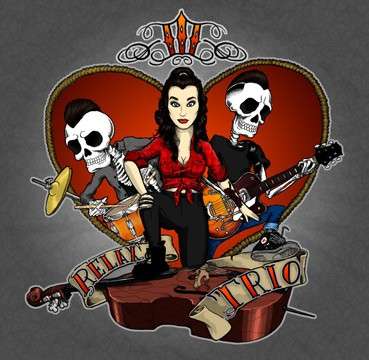 RELAX TRIO - III CD
3rd album from the young finnish Rockabilly/Rock'n'Roll trio! 1. Roxanne (The Toughest Lover) 2. Boy From The Fifties 3. Boothill 4. You Drive Me Nuts 5. Round The Horn 6. Goody Two Shoes Go Wild 7. Victory Roll 8. Moonshining 9. Folsom...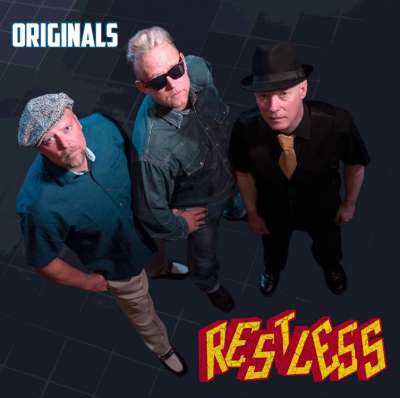 RESTLESS - Originals CD
After thousands of gigs, several albums and lineup changes over 35 years the original trio of Harman, Harman and Cooper entered a studio in Finland in June 2015 to cut a follow-up to the highly acclaimed "Seconds Out" album from 2014....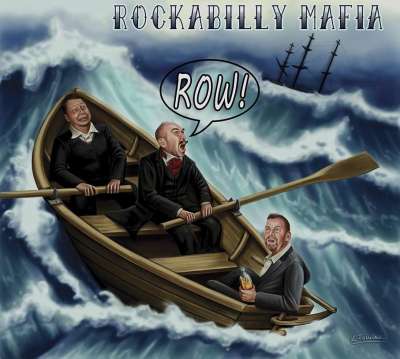 ROCKABILLY MAFIA - Row! CD
15 new tracks of germany's legendary Rockabillies THE ROCKABILLY MAFIA! "ROW!" heißt dies 19.(!!!) Album der Rockabilly Mafia, das jetzt zu zum 30.Jubiläum der Band erscheint, und es ist ein Hammer. Alle 15 Songs entstanden am 19.09.15...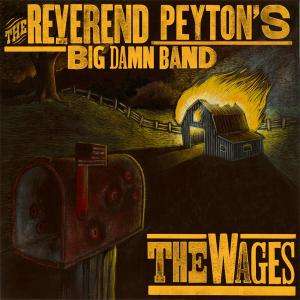 REVEREND PEYTON'S BIG DAMN BAND - The Wages CD
Tracks: Born Bred Corn Fed Redbuds Clap Your Hands Sure Feels Like Rain Everything's Raising What Go Around Come Around Sugar Creek In A Holler Over There Train Song Lick Creek Road Ft. Wayne Zoo Just Getting By Two Bottles Of Wine Miss...
REVEREND PEYTON'S BIG DAMN BAND - Peyton On...
The Reverend Peyton's Big Damn Band is a three-piece American country blues[1] band from Brown County, Indiana, living in a rural area north of Nashville, Ind., and south of Bean Blossom. Jesus Is A Dying Bed Maker Some Of These Days...
ROCKET BEATS - Human Tornado CD
Psychobilly trio from Tula / Russia with their second release! The Rocket Beats is a young Psychobilly trio with a sweet girl on the doghouse bass! Fresh blood of russian oldschool Psychobilly, young successors of Stressor and The...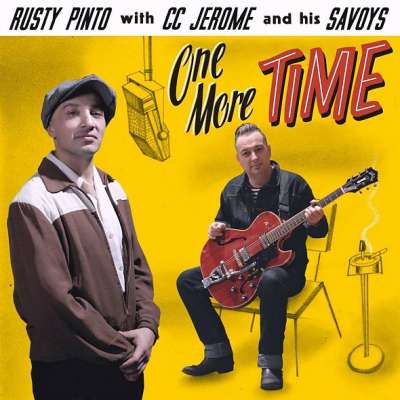 RUSTY PINTO WITH CC JEROME - One More Time CD
1 Mary Lou (Jessie/Ling) 2 Just One More Time (L. Turner) 3 Shirley (T. Bryan/J.Gourrier) 4 Deacon Jone's Wife (J. Van Gasteren/R. Sagat) 5 Hold My Hand (R. Pinto) 6 Am I (Mccoy/Singleton/Mendelsohn 7 Stumbling Block Blues (Dupree) 8 One...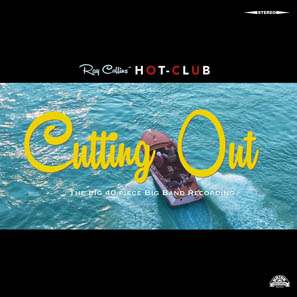 RAY COLLINS' HOT-CLUB - Cutting Out CD
Great new Hot-Club album from this fine german band!! You Got Me Singing Again / Cutting Out / Out In The Blue / The Blame Is On Me / Let's Drink To Us / Ready For Luck / Party Party Party / Burning Bridges / Summer Jamboree / You Came /...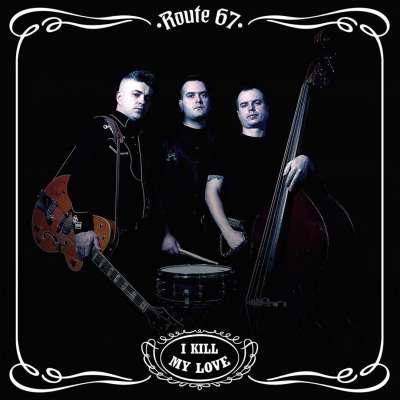 ROUTE 67 - I Kill My Love CD
2 nd long-playing album on Crazy Love Records from this very talented Neo-Rockabilly/Psychobilly trio! These guys love the Reverend Horton Heat and they combine their Psychobilly music with elements of Surf, Country, Blues and Americana...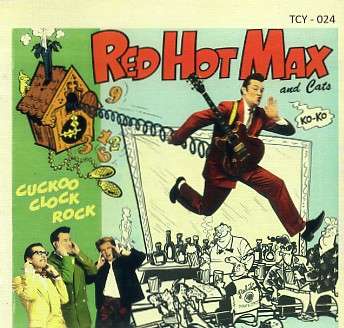 RED HOT MAX AND CATS - Cuckoo Clock Rock CD
Red Hot Max and Cats - Cuckoo Clock Rock The Swedish rockabilly pioneer Red Hot Max has kept up the rockin' spirit ever since he started his band back in 1979. With eight albums and countless number of shows all over Europe (incl. the...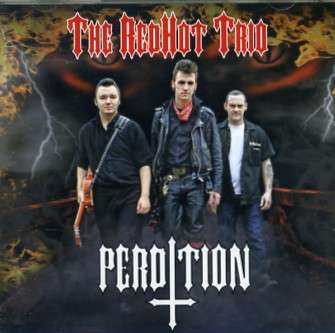 RED HOT TRIO - Perdition CD
This is a brilliantly written album. The Red Hot Trio are fronted by Jimmy Lee, who writes songs with depth and meaning, whilst still maintaining a definite Rockabilly feel. 1.Devil Woman 2.Whiskey Train 3.Unspoken Words 4.Lovestruck...