Für die Filterung wurden keine Ergebnisse gefunden!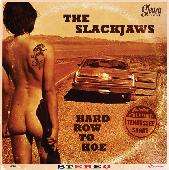 SLACKJAWS - Hard Row To Ride CD
1. Rockabilly Blues 2. I Got Tired 3. Hard Row To Hoe 4. Anna From Louisiana 5. Gypsy Woman 6. A Doggone Feeling 7. Don't Let Love Break Your Heart 8. Poor White Trash 9. One More Time 10. The Senior Class 11. Tennessee Shake 12. One...
SICK SICK SINNERS - Unfuckinstoppable CD
Track listing: Coffee Freak / Where Is My Baby Girl / 3 Demons At My Door / Six Feet Underground / Wild Party In Hell / Same Breed / We Wanna Drink Some More / Unfuckinstoppable / Bacon Seed / Wasted Everyday 2nd album from the...
SQUIDBILLYS - Scram! CD
SQUIDBILLYS - Scram! CD Exciting debut album from this young talented russian Psychobilly trio with lotsa melodic guitars and a great rhythm section! Track listing: Intro / Born To Love One Woman / CowEvil / Feeling / Midnight Walk /...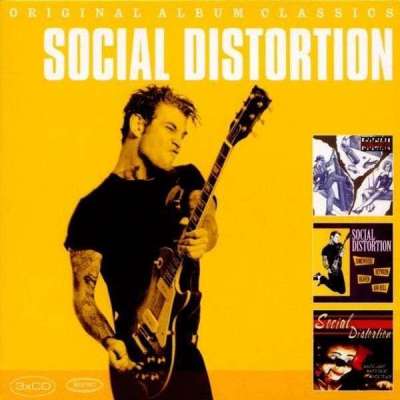 SOCIAL DISTORTION - Original Album Classics 3CD
Incl. the three albums "Social Distortion" (1990), "Somewhere Between Heaven & Hell" (1992) and "White Light White Heat White Trash" (1996)
SCREAMIN' JAY HAWKINS - At Home With LP
By far one of the most outrageous performers of the early years of rock, prone to emerging from coffins on stage, with a flaming skull named Henry as his constant companion, Screamin' Jay was an insanely theatrical figure long before it...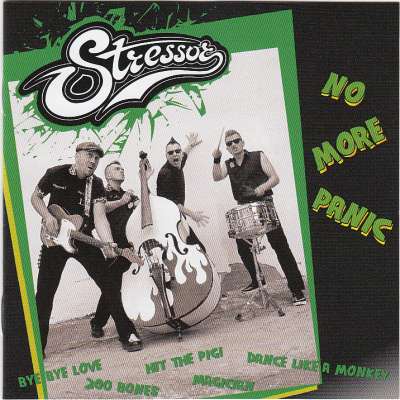 STRESSOR - No More Panic CD
STRESSOR are back with their fifth album, a truly Psychobilly/Neo-Rockabilly bomb!!! Tracks: Hit The Pig / No More Panic / Magician / Bye Bye Love / 200 Bones / Bang / November Song / Beautiful Bird / Woodpecker Rock / Evil Dark Road /...
SURF RATS - Straight Between The Eyes CD
A classic release from the original Psychobilly days, and a must-have release for fans and collectors of the 1980s British Psychobilly style. Track Listing: 1000 Ways To Die * She Drives Me Mad * Rocker * It's Good To Go * I Hate Rabbits...
SHARKS - First And Last Live CD
Two live shows from 1982 and 1983 from this legendary Neo-Rockabilly/Psychobilly trio! Rock The Joint / Pink & Black/ Tired 'n' Sleepy / Teenage Boogie /Tear It Up / Wildcat Rock / Sugar Doll / We Say Yeah / Deathrow / Moonstomp / Ghost...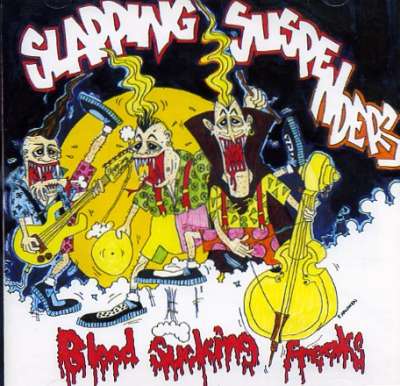 SLAPPING SUSPENDERS - Blood Sucking Freaks CD
Great first album from swedish Psychobilly trio, THE SLAPPING SUSPENDERS! 01. Bloodsucking Freaks 02. Swad Clodhopper 03. Highlander 04. End Of The Endless Sleep 05. Handsome Molly 06. Fat Slags 07. Terminator 08. Duke`s Gonna Be...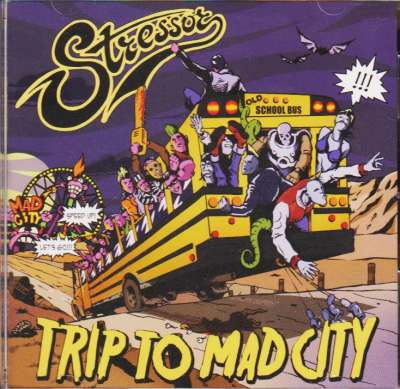 STRESSOR - Trip To Mad City CD
Still taking up the cause of the classic mid-eighties Psychobilly feel is Russia's premier 'old school' band STRESSOR and their fourth studio album again shines with clear guitar playing, knockout drum beats and an ever-walking slappin'...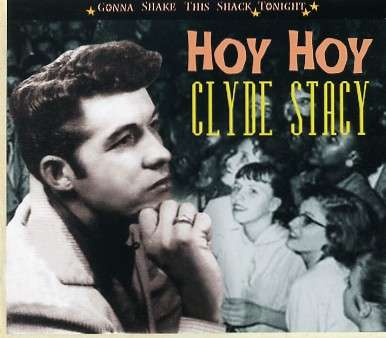 STACY, CLYDE - Hoy Hoy CD
1-CD DigiPac (4-plated) with 28-page booklet, 22 tracks, playing time 52:45. --'Hoy Hoy' indeed! This record really rocks - 22 tracks recorded by an important but little-reissued Oklahoma-born singer from the classic era of rock 'n'...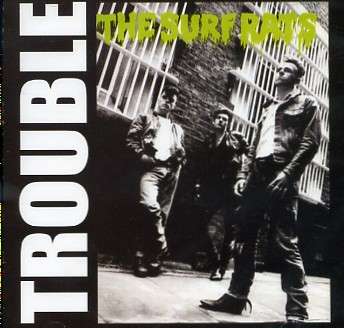 SURF RATS - Trouble CD
First great album from this classic U.K. Psychobilly trio! Lost In The Desert / Freddy's Fingers / Just Lookin' / March Of The Steelmen / Blades / Trouble / Vampire Lover / Zombie Hunt / So Long / I Hear Voices