Für die Filterung wurden keine Ergebnisse gefunden!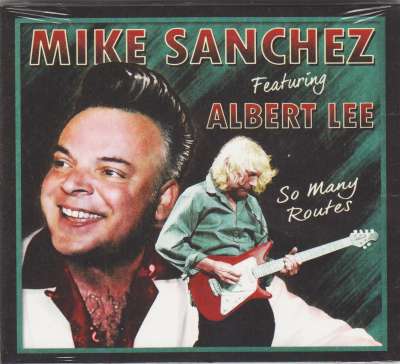 SANCHEZ, MIKE - So Many Routes CD
1. Help Me Find My Way (Mike Sanchez) 2. I Don't Stand A Chance (Mike Sanchez) 3. Ain't Gonna Let Nothin' (Mike Sanchez) 4. Your Moma's Got A Crush On Me (Mike Sanchez) 5. Messed With An Angel (Mike Sanchez) 6. Glad All Over (Roy...
STEVE TRAIN AND HIS BAD HABBITS - Same CD
1 Down among the dead men 2 My love give me love 3 Similau 4 True lovin' woman 5 Jezebel 6 Why don't you love me 7 Don't knock what you don't understand (Bonus) Steve Train – Vocals/Rhythm Guitar Max Rossing – Guitar Howlin' Max Messer –...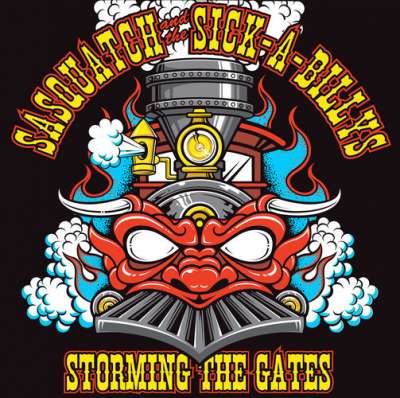 SASQUATCH AND THE SICK-A-BILLYS - Storming The...
Over 10 years of relentless touring has cemented SASQUATCH AND THE SICK-A-BILLYS as one of the most high gear, powerhouse bands around. Keeping real music alive and dangerous in the under-underground. Risen from a not so forgotten past,...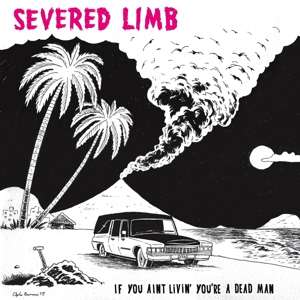 SEVERED LIMB - If You Ain't Livin' You're A...
We're proud to unveil the band's 2nd album. The London skiffle kings have further developed their sound to include New Orleans R&B, soul and dub! Read on for the story so far! Severed Limb - An Amputated History Severed Limb began life...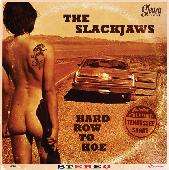 SLACKJAWS - Hard Row To Ride CD
1. Rockabilly Blues 2. I Got Tired 3. Hard Row To Hoe 4. Anna From Louisiana 5. Gypsy Woman 6. A Doggone Feeling 7. Don't Let Love Break Your Heart 8. Poor White Trash 9. One More Time 10. The Senior Class 11. Tennessee Shake 12. One...
SICK SICK SINNERS - Unfuckinstoppable CD
Track listing: Coffee Freak / Where Is My Baby Girl / 3 Demons At My Door / Six Feet Underground / Wild Party In Hell / Same Breed / We Wanna Drink Some More / Unfuckinstoppable / Bacon Seed / Wasted Everyday 2nd album from the...
SQUIDBILLYS - Scram! CD
SQUIDBILLYS - Scram! CD Exciting debut album from this young talented russian Psychobilly trio with lotsa melodic guitars and a great rhythm section! Track listing: Intro / Born To Love One Woman / CowEvil / Feeling / Midnight Walk /...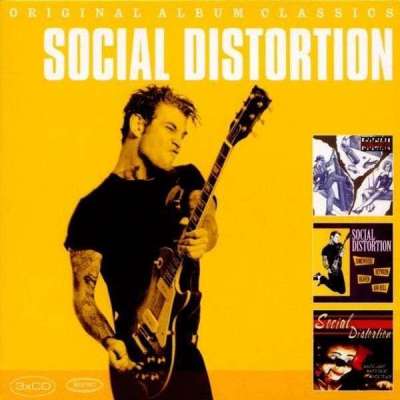 SOCIAL DISTORTION - Original Album Classics 3CD
Incl. the three albums "Social Distortion" (1990), "Somewhere Between Heaven & Hell" (1992) and "White Light White Heat White Trash" (1996)
SCREAMIN' JAY HAWKINS - At Home With LP
By far one of the most outrageous performers of the early years of rock, prone to emerging from coffins on stage, with a flaming skull named Henry as his constant companion, Screamin' Jay was an insanely theatrical figure long before it...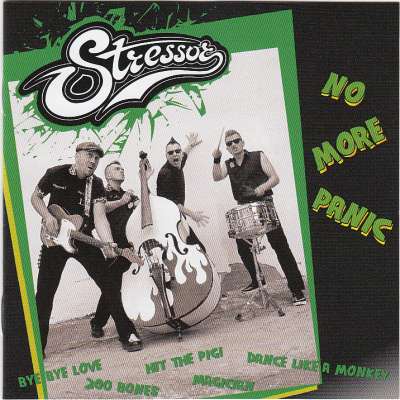 STRESSOR - No More Panic CD
STRESSOR are back with their fifth album, a truly Psychobilly/Neo-Rockabilly bomb!!! Tracks: Hit The Pig / No More Panic / Magician / Bye Bye Love / 200 Bones / Bang / November Song / Beautiful Bird / Woodpecker Rock / Evil Dark Road /...
SILVER SHINE - In the Middle Of Nowhere CD
7th album from the ass-kicking SILVER SHINE trio! 1 In the middle of nowhere Start 2 If I was to start it all again Start 3 Never again Start 4 Faded newspapers Start 5 Jolene Start 6 Open your eyes Start 7 I am sorry, I was wrong Start...
SURF RATS - Straight Between The Eyes CD
A classic release from the original Psychobilly days, and a must-have release for fans and collectors of the 1980s British Psychobilly style. Track Listing: 1000 Ways To Die * She Drives Me Mad * Rocker * It's Good To Go * I Hate Rabbits...