Für die Filterung wurden keine Ergebnisse gefunden!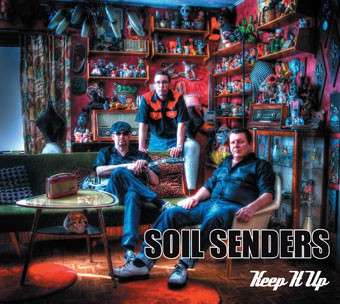 SOIL SENDERS - Keep It Up CD
3rd album from this finnish Rockabilly trio! 1. Tail of the Mariner 3.22 2. Foil Hat 3,20 3. Tough and Hard 2,29 4. Keep it Up 2,17 5. Peter Pan 4,46 6. Rack Doll Eyes 3,44 7. Roller Coaster Man 3,04 8. Touch of a God or an Angel 3,00 9....
SETZER, BRIAN - Rocks Your World CD
"Rocks Your World" cd tracklist - 79:25 mins running time 1. Stray Cats - Rock This Town (alternate version) Japan bonus tracks from "Ignition" cd (June 2001) 2. Mystery Train (live) 3. Gene And Eddie (live) 4. Rumble In Brighton (live)...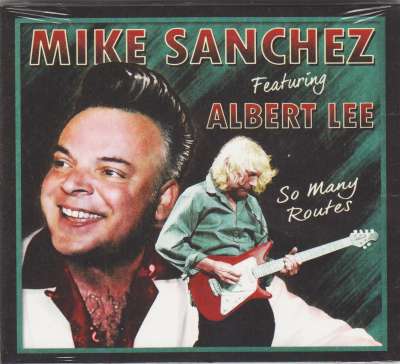 SANCHEZ, MIKE - So Many Routes CD
1. Help Me Find My Way (Mike Sanchez) 2. I Don't Stand A Chance (Mike Sanchez) 3. Ain't Gonna Let Nothin' (Mike Sanchez) 4. Your Moma's Got A Crush On Me (Mike Sanchez) 5. Messed With An Angel (Mike Sanchez) 6. Glad All Over (Roy...
STEVE TRAIN AND HIS BAD HABBITS - Same CD
1 Down among the dead men 2 My love give me love 3 Similau 4 True lovin' woman 5 Jezebel 6 Why don't you love me 7 Don't knock what you don't understand (Bonus) Steve Train – Vocals/Rhythm Guitar Max Rossing – Guitar Howlin' Max Messer –...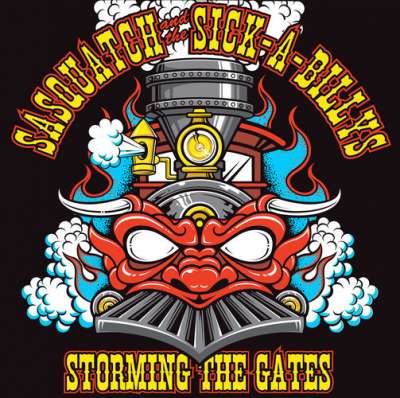 SASQUATCH AND THE SICK-A-BILLYS - Storming The...
Over 10 years of relentless touring has cemented SASQUATCH AND THE SICK-A-BILLYS as one of the most high gear, powerhouse bands around. Keeping real music alive and dangerous in the under-underground. Risen from a not so forgotten past,...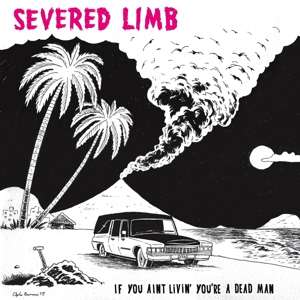 SEVERED LIMB - If You Ain't Livin' You're A...
We're proud to unveil the band's 2nd album. The London skiffle kings have further developed their sound to include New Orleans R&B, soul and dub! Read on for the story so far! Severed Limb - An Amputated History Severed Limb began life...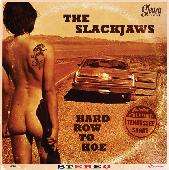 SLACKJAWS - Hard Row To Ride CD
1. Rockabilly Blues 2. I Got Tired 3. Hard Row To Hoe 4. Anna From Louisiana 5. Gypsy Woman 6. A Doggone Feeling 7. Don't Let Love Break Your Heart 8. Poor White Trash 9. One More Time 10. The Senior Class 11. Tennessee Shake 12. One...
SICK SICK SINNERS - Unfuckinstoppable CD
Track listing: Coffee Freak / Where Is My Baby Girl / 3 Demons At My Door / Six Feet Underground / Wild Party In Hell / Same Breed / We Wanna Drink Some More / Unfuckinstoppable / Bacon Seed / Wasted Everyday 2nd album from the...
SQUIDBILLYS - Scram! CD
SQUIDBILLYS - Scram! CD Exciting debut album from this young talented russian Psychobilly trio with lotsa melodic guitars and a great rhythm section! Track listing: Intro / Born To Love One Woman / CowEvil / Feeling / Midnight Walk /...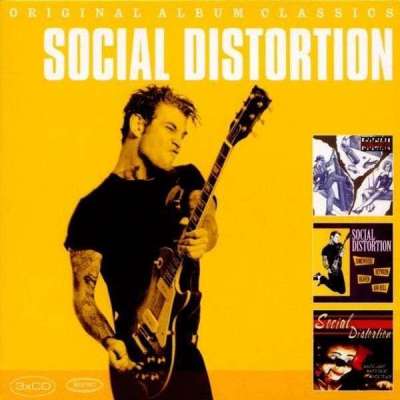 SOCIAL DISTORTION - Original Album Classics 3CD
Incl. the three albums "Social Distortion" (1990), "Somewhere Between Heaven & Hell" (1992) and "White Light White Heat White Trash" (1996)
SCREAMIN' JAY HAWKINS - At Home With LP
By far one of the most outrageous performers of the early years of rock, prone to emerging from coffins on stage, with a flaming skull named Henry as his constant companion, Screamin' Jay was an insanely theatrical figure long before it...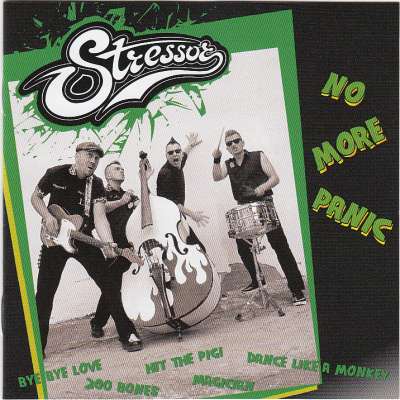 STRESSOR - No More Panic CD
STRESSOR are back with their fifth album, a truly Psychobilly/Neo-Rockabilly bomb!!! Tracks: Hit The Pig / No More Panic / Magician / Bye Bye Love / 200 Bones / Bang / November Song / Beautiful Bird / Woodpecker Rock / Evil Dark Road /...