Für die Filterung wurden keine Ergebnisse gefunden!
ROCKET FINS - C'Mon ! CD
The Rocket Fins are described as infectious Rockabilly riffs and surfer twang!! The band is a side-project of DEADCATS Mick & Chopper and members of the SURFDUSTERS!! Listen to their catchy and melodic rockin' sounds!! 7 tracks!!!
GUNSMOKE - From Somewhere CD
Debut album from this canadian 4-piece! Melodic Psycho/Neo-Billy tunes from these talented newcomers! Tracklisting: Gunfight You Always Say Tortured Soul Won't be Back Now & Then I Never Not The One Every Hour Lead The Way Lone Road
PFEFFER - Thirty Dirty Girlies CD
The first longplaying album after 2 mini CD`s! Pfeffer hails from northern Germany and delivers an excellent mixture of Rockabilly, Psychobilly, some pieces of Ska and Punk! I haven`t heard such a great band for long! It`s just fun to...
CRAZED, THE - Moonlight's Out CD
"Rockin' since 2000, The Crazed started as a trio, exploring the weird world of Rock n' Roll. After a year a second guitarist joined them in their haunted vault and that's how this creepy tale began. The early years went a bit chaotic...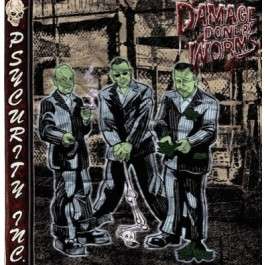 DAMAGE DONE BY WORMS - Psycurity Inc CD
2015 album from Berlin's DAMAGE DONE BY WORMS! Finest Oldschool Psychobilly! 1. Intro 2. Psycurity Inc. 3. Horror 4. Planet Surf 5. Tranquility 6. Bullshit 7. Desert Racer 8. Showgirls 9. Ride On 10. Your Way 11. Satisf**ktion 12....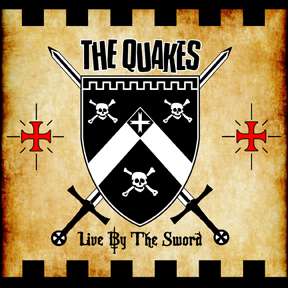 QUAKES - Live By The Sword CD
Great 2014 EP from the premier U.S. Psychobilly trio, THE QUAKES! Tracks. 1.Silent Type 2.On The Rocks 3.Under The Radar 4.See You Again 5.Fuck You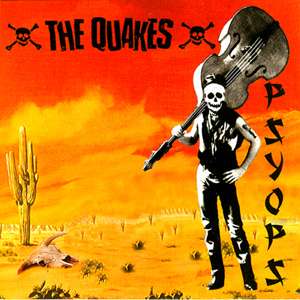 QUAKES - Psyops CD
Great album from 2005! Comes as a digipak with an 8 page pull out booklet complete with lyrics.This album has been described as psychobilly mixed with 80's new wave.Contains popular tracks" I Miss You" "USA Psychos" "Beer & cigarettes"...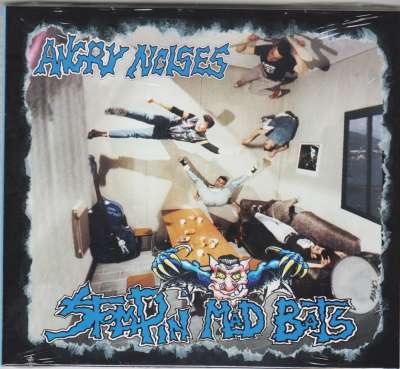 STOMPIN' MAD BATS - Angry Noises CD
Long overdue release of this cool Psychobilly release! STOMPIN MAD BATS recorded this in 1993, but it was never released! Now, 25 years later, the album ANGRY NOISES is available! 1 The Mad Planet Of The Bats 2 Skull Party 3 A Faster Way...
KREWMEN - Plague Of The Dead CD
Long time out of print, here's PLAGUE OF THE DEAD back again! 1. Plague Of The Dead 2. Steppin' Stone 3. Scream Of The Banshees 4. Jeannie, Jeannie 5. What's Wrong 6. I Can't Stop 7. Take A Little More 8. My Clock 9. Legend Of The Piper...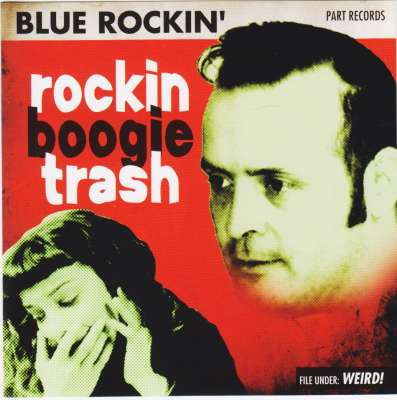 BLUE ROCKIN' - Rockin Boogie Trash CD
Raw Desperate Rock'n'Roll with Blues and Trash. Tracklisting: Ain't No Coming Back / She-Devil In Blue / Never Felt This Way / Bertha Lou / Hypnotic / Little Jane / Sometimes / Secret Agent Man / Annabelle / Till The Morning Light / Long...
BLUE ROCKIN' - Raw...Not Cooked! CD
Do you like nude Rock'n'Roll Parties ? Does a Crazy orgy mean much more to you than an evening in some fancy restaurant ? Are you horny enough, gettin wet when you listen to that bad and mean rhythm ? Blue Rockin is desperate, mean and...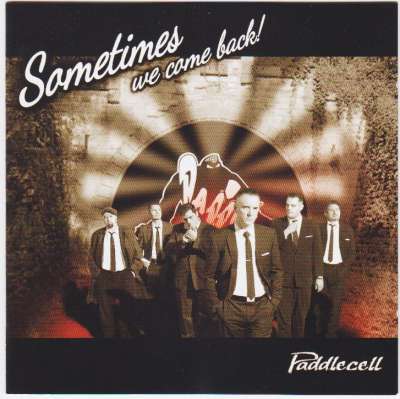 PADDLECELL - Sometimes We Come Back! CD
New 2017 album from german Ska-Horror-Psycho band PADDLECELL! Sometimes We Come Back / Crackbrain / Padded Cell / Ghost Girl / Flatman / Wanker / Wet Babes / Beachtime / Cool Babe / Badtimes / The Shark / Shaking Hands