Für die Filterung wurden keine Ergebnisse gefunden!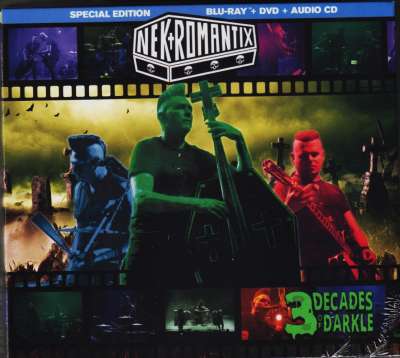 NEKROMANTIX - 3 Decades Of Darcle...
Danish-American Psychobilly heroes NEKROMANTIX celebrate their 30th Anniversary by storming thru a 19-song live set at the Observatory Theater in Santa Ana, California. Captured in all its glory by famed director Vicente Cordero (3TEETH,...
DANNY O & THE ASTROTONES - Introducing...CD
DANNY 'O' & THE ASTROTONES - INTRODUCING... CD The debut album of this red hot UK Rockabilly band. 17 tracks, that will rock your socks off.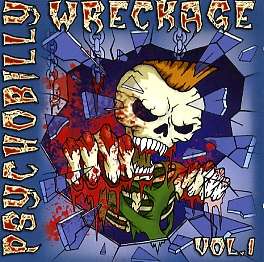 V.A. - Psychobilly Wreckage Vol. 1 CD
A seriously strong psychobilly piece of work here from Spanish label Wreckin' Bones Records. 26 PSYCHO TRACKS from 26 INTERNATIONAL PSYCHO BANDS. This comp has some of the top bands on the current international psychobilly circuit such...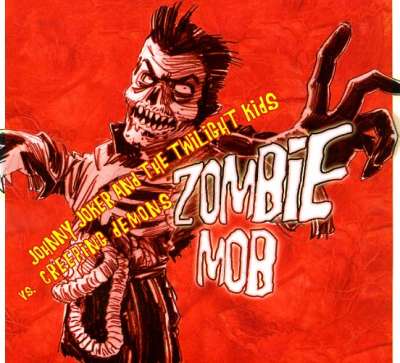 V.A.-JOHNNY JOKER / CREEPING DEMONS CD
JOHNNY JOKER & THE TWILIGHT KIDS meets CREEPING DEMONS! Hot stuff from two great south german bands!! JOHNNY JOKER Can't Come Back / Succed to The Crown / Hello Devil / I Am God / Lonely Days / Zombie Walk CREEPING DEMONS Monster / I...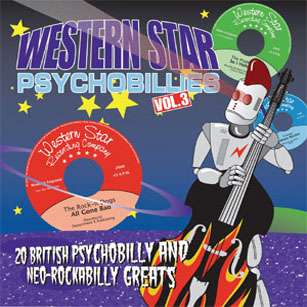 V.A.-Western Star Psychobillies Vol.3 CD
Compilation with british Neo- and Psychobilly bands, recorded at the Western Star Studio! 20 tracks from Rock-It Dogs / The Eyelids / The Cheaterslicks / Chuck & The Hulas / Frenzy / Hyperjax / Luna Vegas / Henry & The Bleeders...20...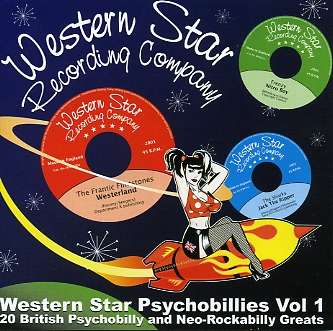 V.A. - Western Star Psychobillies Vol.1 CD
Compilation with all british acts recorded at Alan Wilson`s recording studio! Many unreleased tracks from Hyperjax / Shock Therapy / Sharks / Mark Penington / Rock-It Dogs / Frenzy....20 tracks!!!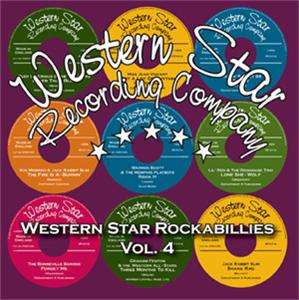 V.A. - Western Star Rockabillies Vol.4 CD
This is the 4th and best yet volume of this ever popular series. 20 Rockabilly gems trawled from the deepest depths of the Western Star records vault. A great compilation! 1. Sanity Rockin Rocket 88 2. Rain Bill Fadden & The Silvertone...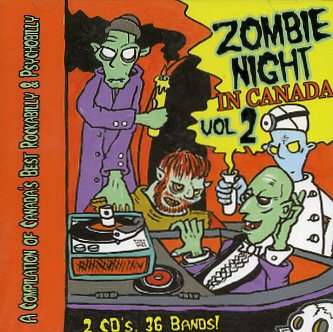 V.A. - Zombie Night In Canada Vol.2 double CD
The 2nd Volume of the much anticipated collection of Canadian Rockabilly/Psychobilly compilation "Zombie Night in Canada Vol. 2" Not just 1 but 2 CD's featuring 36 of Canada's best! You name the, their on it!.. It'll definitely be one of...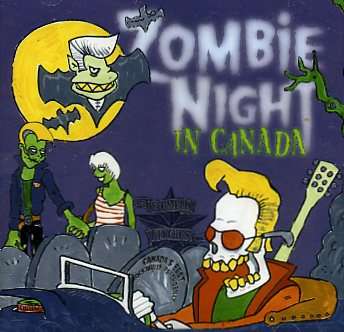 V.A.-Zombie Night In Canada Vol.1 CD
A compilation of Canada's best ROCKABILLY/PSYCHOBILLY featuring 25 bands from coast to coast including tracks by The Deadcats, The Gutter Demons, Big John Bates, The Matadors, and The Farrell Bros. Lots of tunes guaranteed to make you...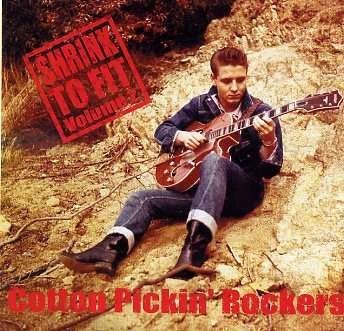 V.A.-Shrink To Fit Vol.2 CD
10 track Rockabilly/Rock'n'Roll compilation! Levi Dexter And Steve Hooker-Snake Eyed Mama The Rizlaz-Between Here And There The Atomics-C'mon Everybody GT Rockers-10 Inch Cuffs Roddy Radiation And The Bonediggers-Black Leather Jacket...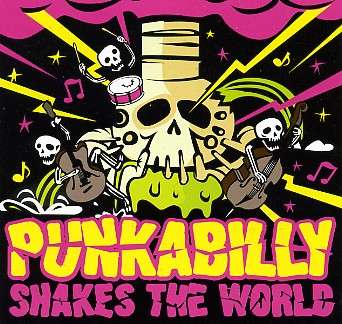 V.A. - Punkabilly Shakes The World CD
Japanese compilation with Dice For Lights / Tight Fitting Pants / Kitty In A Casket / The Brains / Graveyard Johnnys / Koffin Kats / The Creepshow / Banane Metalik / The Swing Kids / Al & The Black Cats / The Triggers / Cenobites /...
V.A. - Psychobilly Ratpack No.2 CD
2nd volume of this compilation series with all austrian bands! SIR PSYKO AND HIS MONSTERS 01. INTRO 02. SIR PSYKO 03. GHOSTRIDERS IN THE SKY 04. HUMAN HUNTER BLOODSUCKING ZOMBIES FROM OUTER SPACE 05. CELLAR DWELLER 06. DEAD EYES 07....