Für die Filterung wurden keine Ergebnisse gefunden!

COCHRAN, EDDIE-Rocks CD
This set is the first to include all of Eddie's solo 'rockin'' sides. -- It includes all the rockin' tracks from his 1957 LP 'Singin' To My Baby'. -- It includes less familiar tracks such as Completely Sweet and Stockings And Shoes --...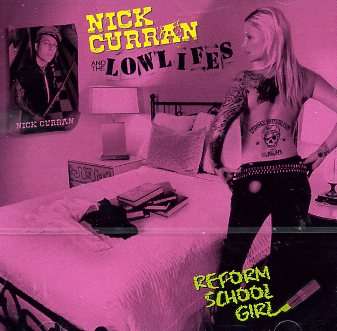 CURRAN, NICK & THE LOWLIFES - Reform School...
14 tracks of explosive rock n' roll, early R&B, and punk-laden rockabilly lead by Curran's screeching howl. 01. Tough Lover 02. Reel Rock Party 03. Reform School Girl 04. Kill My Baby 05. Psycho 06. Sheena's Back 07. Baby You Crazy 08....

CADILLACS-Rock CD
Starting out as a street-corner harmony group on 131st Street in New York, the Cadillacs quickly discovered the teenage market and created wild, up-tempo jump tunes. Named for the car that everyone wanted, they made the music everyone...

CC JEROME'S JETSETTERS - Introducing...CD
On Jerome's new album, Introducing, he delivers an impressive assortment of rockabilly, blues, straight-out rock and Americana backed up not only by rhythm section aces Deon Buck on bass and Coen Moleschot on drums but also by top class...

COME N' GO-2 CD
THE MUSIC: Take fucked up Rolling Stones and the Oblivians and may the Reatards and you got the COME n GO.. A Explosion on the Turntables and a Explosion in Your Head as well, Recorded in a (believe it or not) Studio.. for the first time...

COME N' GO-Something's Got To Give CD
The Come N' Go play a brutal, blistering bloody style of Rock N Roll. Mixing the wailing sounds of modern Memphis blues punk like The Oblivians or The Reatards with the bluesy grinding grooves of the late 60's, The Come N' Go continue to...

CUES-Why CD
Great 50's backing band for LaVern Baker, Ruth Brown, Big Joe Turner and others! Tracklisting: # 1. Yes Sir # 2. Why # 3. Crackerjack # 4. Burn That Candle # 5. Much Obliged # 6. Poppa Loves Momma # 7. Charlie Brown # 8. Crazy, Crazy...
CALAMITIEZ - Urban Legends CD
Calamitiez raised from the ashes of two Barcelona based Rock´n´roll bands: Hi-fi Killers (Punk-rock) where Julio played guitar and Smell of Kat (Neo-rockabilly) where David played slap bass. David wanted more punk for his rockabilly and...
COFFIN NAILS - Live And Rockin' CD
This album has been long since deleted and hard to find on vinyl and this is the first time that these tracks have been released on CD! The Coffin Nails are one of the scenes best- loved bands, still playing regularly and topping the...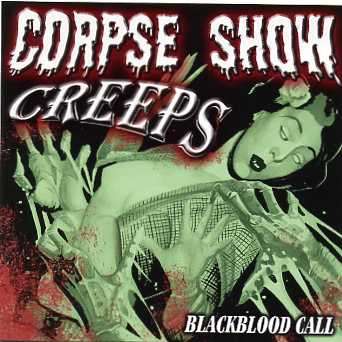 CORPSE SHOW CREEPS - Blackblood Call CD
Tracklisting: Welcome To The Corpse Show / One Nail / Ghost Outlaw / The Creep / El Matador / Werewolves / Rebel Rock / PPRZQ / Os / I Walk Alone / Corpse Show Girl Very tight Psychobilly 4-piece from Minneapolis. The Corpse Show Creeps...
CRAZY ROCKET SURFERS - Storming The Moon CD
Tracklisting: Great Change / Roll Baby Roll / I`m Walking / Bavarian Bob / That`s Okay / Don`t Give A Fuck / Friday Night / Barmaid / Rock Hard Or Die / Orgasmic Pitstop / Rockin'n'rolling / Crazy Rocket Surfers / Dancing Queen / Termite...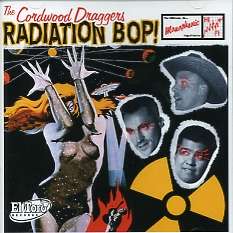 CORDWOOD DRAGGERS - Radiation Bop! CD
Second release by the band... .... On top of it all, besides the tunes and the talent, this thing sounds real gone. Nothing winds down a platter faster than a Rockabilly record that sounds like it was recorded ina a library. But no one's...