Für die Filterung wurden keine Ergebnisse gefunden!

GEORGE, LISA & THE PEDALOS-The Devil Said Shake CD
Tracklisting: Touch Me / Voodoo Voodoo / Holy Joe / Market Place / Cried In Knots / Funnel Of Love / Blue Eyed Rockabilly Boy / Ain't Love Addictive / Keep On Pushin' / Jeopardy / Didn't It Rain / Hip Shakin' Baby / The Devil Said Shake....
GRAVE STOMPERS - Spooked, Cursed And Haunted CD
Psychobilly in the oldschool style and spooky lyrics is what you can expect from the forth album of the Grave Stompers. Beside the true Psycho tunes (such as "Wolfbane", "Dressed to kill", "Faster than hell" etc.) this CD also features...
GORILLA - Too Much For Your Heart CD
Re-release of this popular album with a bonus track! Top Psychobilly from Hungary!!! The first album and a real hit! Tracks: Gorilla / Child in My Dream / Homeless / Gnome / Ghost Train / Stag-Beetle Invasion / Something's Wrong With My...
GANGNAILS - Taste It CD
Debut CD of the Prague City Rockers, The Gangnails! They deliver excellent Punkabilly with fresh melodies! Hopefully there is more to come! 12 trax like Hard Core Magazine / 300 days / Fuckin Pop Stars / Paranoia / Twenty Flight Rock /...
GANGNAILS - Can Their Pussies Do The Dogs? CD
2nd album from this Punkabilly act. Fresh and rocking stuff for Psychobillies who love a good part of Punkrock! Watch out for this amazing band from Prague / Czech Republique! 8 rockers on this fine disc: Loosing Power / California Sun /...

G-STRING - Bad Motherfuckers CD
The Second Album of the French Slap-Punks! TRACKLIST:Rape Your Soul/My Brother Max/Suicide Rock/In Love With The Night/Down With The Cops/Freedom/Loser/ Sad But True/ FTW/Straight Ahead/Creepers/Eat My Dust/Bad Motherfuckers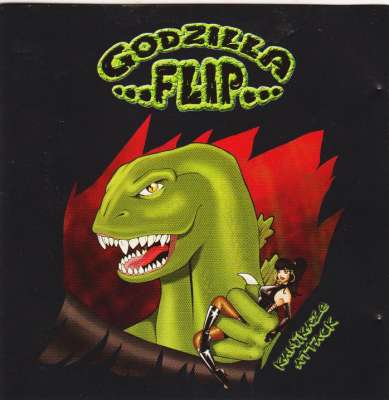 GODZILLA FLIP - Kamikaze Attack CD
Yeah these guys from Münster, Germany got a fine mixture of Punk Rock and Psychobilly. They fit perfectly in the Punk'n'Roll scene of today. With their great Shout-along Refrains and the nice melodies GODZILLA FLIP is a musical coktail...

GLENN, Glen-The Glen Glenn Story/Everybody's...
TRACKLIST:If I Had Me A Woman /One Cup Of Coffee /Hold Me Baby /Baby Let's Play House / Laurie Ann / Be-Bop-A-Lula /Kitty Kat / Everybody's Movin'/ Shake, Rattle And Roll / Treat Me Nice / Blue Jeans And A Boy's Shirt/ I Got A Woman...
GO GETTERS -....Motormouth CD
2012 album from the swedish Rockabilly cats! Incl.: The Devil Made me Do It / It`s Raining / She`s A Motormouth / I Fought The Law / Junkyard Dog / Lonesome Tears In My Eyes / I Wanna R.O.C.K. / Tainted Love
GRAVE STOMPERS - Bone Sweet Bone CD
South german Psychobilly trio, The Grave Stompers, are back with their third album! 15 new self-penned tracks + a cover of The Monsters` "Honeymoon At Hell"! Tracklisting: Rock City Beat / Midnight Train / Riding With The Headhunter / At...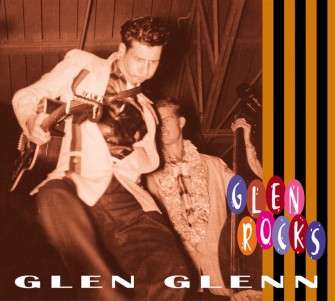 GLENN, GLEN - Glen Rocks CD
Digipack CD with 64-page booklet! Tracklisting: Everybody's Movin' (Era 1061) - If I Had Me A Woman - Don't You Love Me - I'm Glad My Baby's Gone Away (Era 1061) - Baby, Let's Play House - One Cup Of Coffee And A Cigarette (Era 1074) -...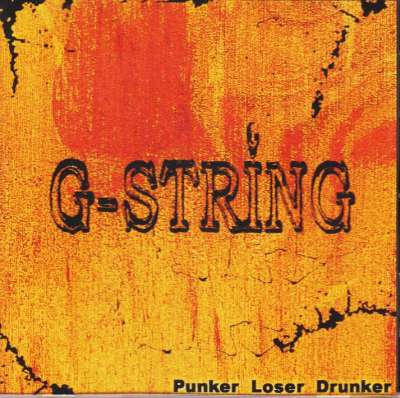 G-STRING - Punker, Loser, Drunker CD
Fast and wild Psycho-Punkabilly from France with Matt (ex-Celtix) on vocals and his fast, hard-driving slap-bass! An insane trio!Tracks: Porn Star / Fear In Your Eyes / Jack From Mars / Punker Loser Drunker / Cuz He Knows / The Very End...