Für die Filterung wurden keine Ergebnisse gefunden!

TRIGWELL, PHIL-Del Rio Dan CD
Laid back Rock´n´Roll....TRACKLIST:1 - It doesn't matter anymore 10 - Three o'clock thrill 11 - River of no return 12 - Three coins in the fountain 13 - Hundred pounds of clay 14 - Once upon a time 15 - Love is strange 16 - Del Rio Dan 2...

TRAVIS, DAVE-Jukebox Caddilac CD
30 Track Collection of this hero of the 70s/80s Rockabilly revival. TRACKLIST:Bop-A-Lena / Blue Levi Jeans / Bip Bop Boom / Jitterbop Baby / Sarah Lee / All Change / Buddy's Song / My Bucket's Got A Hole In It / Shakin' & Stomping / I...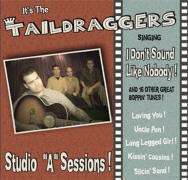 TAILDRAGGERS - It dont´t sound like nobody! CD
The Taildraggers playin 18 obscure or rare songs of ELVIS in their own style: I Slipped I Stumbled I Fell / My Blue Heaven / Long Legged Girl / Loving You / Kissin' Cousins / Foolish Thoughts / Beach Boy Blues / Gonna Get Back Home...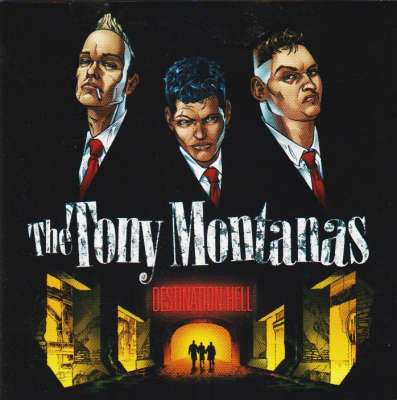 TONY MONTANAS-Destination Hell CD
The Tony Montanas is a Psychobilly Band beyond all questions. But reducing the sound onto this fact, wouldn´t come fair to them.The musical background and current sideprojects of the bandmembers ( Spicy Roots, The XXX, Johnny Trouble&the...

TIGER ARMY-Ghost Tigers Rise CD
U.S. Psychobilly! The 3rd album! 1) Prelude: Death of a Tiger 2) Ghost Tigers Rise3) Wander Alone 4) Santa Carla Twilight 5) Ghostfire 6) Rose of the Devil's Garden7) Atomic 8) What Happens? 9) Through the Darkness 10) The Long Road11)...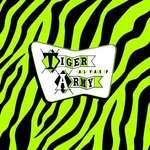 TIGER ARMY - Early Years EP MCD
6 rare tracks: Temptation / Jungle Cat / 20 Flight Rock / American Nightmare / F.T.W. / Nocturnal

TORPEDO TWISTERS-Get Down With The Devil CD
Melodic Punk`n`Roll with ex-Pyromanix bassplayer! 14 rockin tracks: Come On / Crazy Stable / Not Perfect / Killed By Rock`n`Roll / Halloween / Driving Me Crazy / Six Pack / I Don`t Care / Save Tonite / Year 2000 / Take Me As I Am /...

TURBO AC`s-Winner Take All CD
The second studio album of The Turbo AC's from 1997. This album has been out of print for a long time and has been now reissued in a completely new arranged artwork with lots of bonus material. Besides the 'Hit The Road' 10'' (released...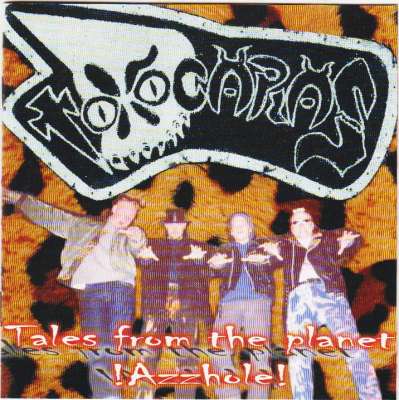 TOXOCARAS - Tales From The Planet Azzhole CD
Fast and heavy Punkabilly from Finland with energy and power in the direction of Chibuku and Os Catalépticos! Tracklisting: Countryside Horrorlegend / Madman In Your Dreams / Madman In Your Dreams / There We Burn / Devils Doll / Good Day...
TIN CANS - Listen Up CD
Listen Up is the third album from the Tin Cans, a very talented Neo-Rockabilly band from Germany with ex-members of the Magnetics, The Red Velvet Trio, The Scannerz, The Hot Riffs...Tracks: Take A Grip On Yourself / Secret Agent Man...